Sold Out!
Nooo, they've sold out of wooden pixel hearts. I hope someone bought me one (I doubt they have, I only came across it this morning).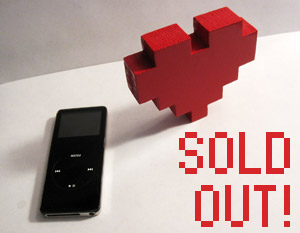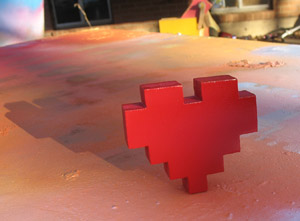 Some
higher resolution photos are available here
, hopefully they'll be back in stock and you can order them again from there soon.
Anyway, talking of Valentine's Day, here's a Diesel Sweeties comic that starts off well, but ends a bit too weird and geeky.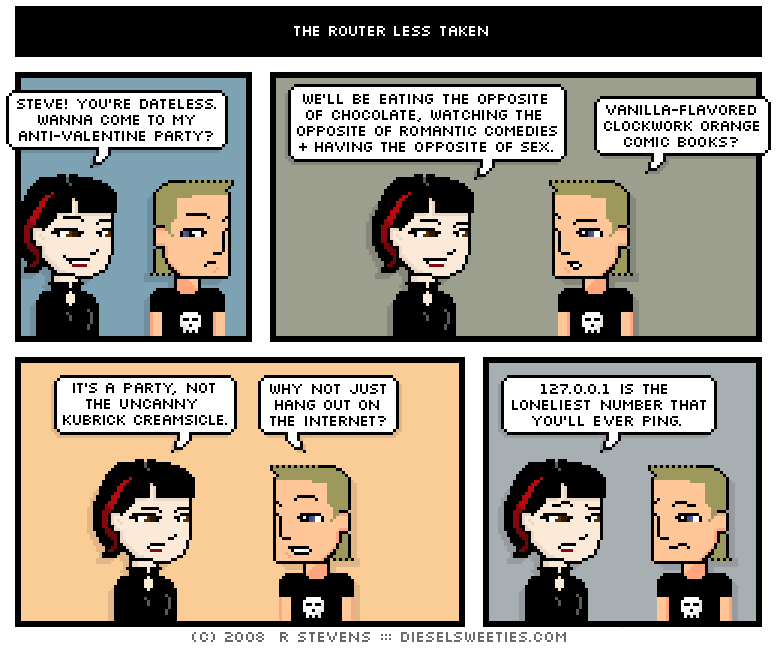 http://www.dieselsweeties.com/archive/1933